PayUp Legislation
Sponsors | Councilmembers
Lisa Herbold and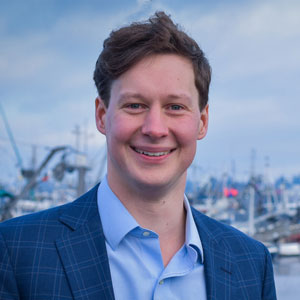 Andrew Lewis
Background
"App-based work," or the work that independent contractors do, such as on-demand food delivery, pet sitting, or grocery shopping is one of the fastest growing job sectors in our economy. This work has proven to be invaluable to many and it is important to protect the flexibility that app-based work provides. However, we need to ensure their workers are paid adequately.
Many app-based workers are underpaid, and sometimes, after expenses such as mileage, vehicle maintenance, and other business expenses are considered, workers may even lose money on a job. It's long past time that these workers receive Seattle's minimum wage plus compensation for business expenses including the miles they travel as part of their jobs.
App-based companies are reporting unprecedented growth and billions in revenue:
PayUp Policy Package
The PayUp policy package is a group of bills being drafted and introduced by Councilmembers Lisa Herbold and Andrew Lewis that work to address the many issues facing app-based workers. The content below will show you the details of each proposal as the bills are introduced. More information will be added to this section as the bills progress.
Bill #1
Minimum Payment / Transparency / Flexibility
Minimum Payment
Provide or ensure payment of minimum wage plus expenses with a per-minute and per-mile floor for the engaged time necessary to perform each offer.
Transparency
Provide workers with information needed to make informed choices about which offers to accept and to verify compliance with minimum pay requirements.
Provide customers with information on the nature of charges, including amounts paid to workers and retained by the company.
Provide OLS with regular and routine access to aggregated and disaggregated company records.
Flexibility
Protect worker's flexibility, including the right to freely choose jobs and hours, while maintaining companies' provision of services to customers and third-party businesses.
Video Summaries
Legislation
Bill #2
Restroom Access
Bill #3
Anti-Discrimination
Bill #4
Background Checks
Bill #5
Deactivation
Bill #6
Advisory Board
Timeline
The Council has been meeting with a large group of stakeholders for nearly a year, starting in June 2021. As of April 2022, there have been 12 of these large stakeholder meetings. Stakeholders have included a wide range of companies that would potentially be impacted like DoorDash, Uber Eats, Rover Instacart, and others; independent contractors who work for those companies; Councilmembers and others.
Large Stakeholder Meetings
June 9, 2021 – Introduction and general overview of policy proposal
June 15, 2021 – Discussion of coverage of the policy proposal
June 22, 2021 – Discussion of pay structure
June 29, 2021 – Discussion of transparency and flexibility
July 6, 2021 – Discussion of deactivation
July 13, 2021 – Discussion of background checks
July 20, 2021 – Discussion of restroom access
July 27, 2021 – Discussion of anti-discrimination and reasonable accommodations
August 3, 2021 – Discussion of enforcement
August 10, 2021 – Discussion of advisory board
The Council paused stakeholder meetings during the Council's budget process. The Office of Labor Standards conducted a review and proposed changes to the first bill which includes Minimum Payment, Transparency, and Flexibility. Additionally, stakeholders continued to meet amongst themselves.
January 25, 2022 – Shared new draft legislation
February 1, 2022 – Discussed changes included in drafts shared in the 1/25/22 meeting
Additional stakeholder meetings continue to take place separately with subgroups including marketplace-based companies, and on-demand delivery companies to address their unique concerns.
Committee Meetings
July 13, 2021
September 14, 2021
February 8, 2022
April 12, 2022
April 26, 2022
FAQs
What are examples of companies covered by this legislation?
+
Did the state legislature recently pass a law that preempts the City of Seattle from doing anything about this on the local level?
+
Do people who work for these gig work companies make less than minimum wage?
+
Will this legislation result in higher prices for consumers?
+
Shouldn't this legislation undergo a more rigorous process that engages all stakeholders?
+
Who supports this legislation?
+
Has any other city or state implemented similar laws?
+
Is this bill a one-size fits all approach to the different gig companies?
+
Shouldn't the City commission a study to inform the policy?
+
Media Coverage